Tempe Writing Contest & Cover Design ContestA publication of creative writing from the Tempe community.
Submissions open January 7 - February 18, 2020
Sponsored by Tempe Public Library, Arizona State University and The Friends of the Tempe Public Library.
About
The Tempe Writing Contest accepts submissions of original works of fiction, creative nonfiction (including memoirs and essays) or poetry for the Tempe Writer's Forum. The Tempe Cover Design Contest accepts submissions of original artwork. The writings and artwork of high school students, college students, and adults will be represented.
Eligibility
Tempe residents
Tempe Public Library cardholders
All Maricopa County residents
High School students
All schools within Maricopa County
College students
All programs & majors eligible
Prior winners must wait three (3) years before being eligible to win again.
Writing Contest judging will be done by members of ASU's creative writing community. Cover Contest judging will be done by The Library and ASU graphic designers and staff.
Entries will be read anonymously so please do not include your name or any other identifying information anywhere in your manuscript.
One winner from each entry category will be chosen for each genre.
Entries submitted to an incorrect category will be automatically disqualified.
Submissions will be accepted online only between January 7, 2020 – February 18, 2020.
Winning entries will be published in print and online on the Tempe Public Library website.
Winners will be recognized in the publication and receive a copy of the Tempe Writer's Forum V. 6 and a cash prize at a celebration of the launch of "The Tempe Writer's Forum V. 6" at the Tempe Public Library on Wednesday, April 1, 2020 from 6:00 – 8:00 pm.
Join us for the Tempe Writing and Cover Design Contest Book Launch on April 1st, 2020 to congratulate the contest winners and hear them read from their work.
Hear testimonials from our previous nominees and winners.
Writing Contest Submission Guidelines:
Genres:

Poetry – a poem up to 100 lines
Fiction – a short story up to 3500 words
Creative Nonfiction – a work of creative nonfiction up to 3500 words (including essay, memoir, and literary journalism)
Categories – High School Student, College Student, Adult
Please double space, use 12-point Times New Roman font, and number the pages.

IMPORTANT: Please do not include your name in the manuscript as entries will be read anonymously.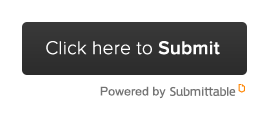 Cover Design Contest Specifications:
Submit entries to tempecovercontest@gmail.com
The cover design must include the following title, subtitle, volume, and date information:

Tempe Writers Forum (The title should fill 20% of the cover space)
Volume 6
April 2020
Writing From the Tempe Community

Submit as an EPS file (convert fonts to outlines and save as a legacy file for CS5) or high resolution JPEG, at least 300 ppi.
9.5"h x 6.5"w (vertical) color design. Please note that the journals will be spiral bound on the left. Take this into consideration when creating your design.
Text must be within the safety line, at least .25" from the top, bottom and right edges, and .75" from left edge.
If design covers entire page, you must provide .25" bleed, meaning your design must actually be 10"h x 7"w so it can be cut to 9.5"h x 6.5"w.
Copyright note: If art or photography is used on the cover design, it MUST be the original work of the entrant or entrant must have documented permission from the creator.
Cover Design Specifications Diagram